Long stay in Camping Village on the Island of Elba
When staying a minimum of 10 nights, one night is free!


There is no better way to enjoy the Island of Elba than with a slow holiday: long stays are the best way to fully explore our territory and enjoy every uncharted corner!

Book your long stay at Camping Village Rosselba Le Palme near Portoferraio. Discover the Ottone botanical garden, where our campsite is located, here you can relax in the shade of the many exotic plants, or in our brand new Le Palme Wellness Spa. If you are an adventurous type, you can set off to explore the sights of Elba, with stunning views.

Take the time you need! You can enjoy the fun, adrenaline and relaxation in total tranquillity, with one advantage: if you stay at least 10 nights, we will give you one for free!

This is our proposal:

LONG STAY ON THE ISLAND OF ELBA
(this offer is valid from 23/4 to 12/06/2021 and from 11/9 to 11/10/2021)

Book at least 10 nights in the accommodation of your choice.
WE TREAT YOU TO ONE NIGHT!

BOOK NOW: pay the deposit by February 2021!

You can use our services:
Le Palme Wellness, our brand new spa
Pool park
Convenience store
Bar and restaurant
Animation
Charging stations for electric cars
Sports fields
Diving center
Pet friendly
Guided excursions

Please do not miss the opportunity: request your quote now!


loading form
VIEW ALL
PACKAGES & OFFERS

When staying a minimum of 10 nights, one night is free!
find out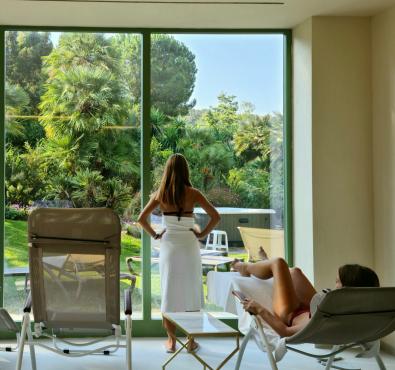 Book 3 nights and the wellness centre will be included!
find out
Request Info
loading form
Don't miss out on all the new.
Sign up to our newsletter
Sign up and receive a free preview of
offers
and news for your dream vacation in Rosselba le Palme! We also give a fantastic gift Guide for your vacation
Credits TITANKA! Spa © 2018