Elba in September is always a good idea!
Vacations on Elba in September? Discounts, ferries, sea, weather...all the elements are on your side!
Elba in September is a winning solution and Rosselba Le Palme has been promoting vacations at the end of the summer on this wonderful island for years.
Why?
Let's play a game: close your eyes…

Imagine town centers emptied of the summer huddle, beaches left to their beauty and free from crowds. Imagine them dotted with just a few umbrellas, some completely deserted, the sound of a dive accompanied by sirocco wind leaving the island.
Most Italian tourists have already gone back to work while you are here enjoying the most authentic beauty of Elba, together with its inhabitants and just a few other lovers of September quiet.
Days are shorter, but the sky is so clear and sunsets are so intense that it just looks like late summer.
And it is indeed, because summer on Elba seems to be never-ending and lasts until late September…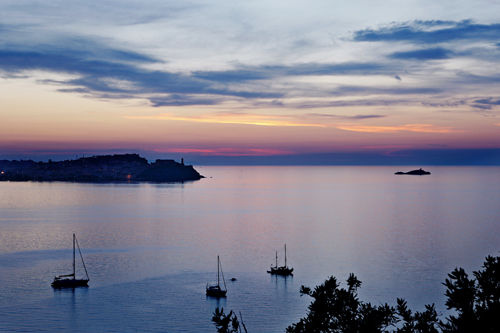 The weather on Elba in September
We are very lucky here in Rosselba: while in most parts of Italy the weather in September is a big question mark, here on Elba temperatures are still summer ones at least until October.
September temperatures range between 17°C and 26°C, ideal for lovers of warm weather!
The sea has been kissed by the sun for several months and its waters are warm and calm.
The weather in September on Elba is great!
 
Events
Elba is an island full of events: the most important event is undoubtedly the Rally Elba Storico (held over the weekend from September 19 to 21), perfect for the wild spirit of those who love enjoying vacations at this time of year.
It is not just about motors, though! The event includes a cultural moment with photo exhibitions dedicated to Cosimo I De Medici in the cloister of the De Laugier Cultural Center and in the Medici Fortresses, history and architecture with guided tours of the Forte Inglese and the Volterraio Castle, and above all sport, with rowing championships, Elbaman ironman, trekking on the Cammino della Rada and in the town of Portoferraio.

In short, our Elba does not fall asleep at all, but remains active for September gourmets!


 
Ferries
Ferries are always a variable to consider for a vacation on the Island of Elba (unless you want to get there by swimming! :) ) and it goes without saying that they are cheaper and less crowded in the low season.
Also remember that at Rosselba we have agreements with three companies and if you book a stay at our camping village you will choose the most beautiful place on the island and save on the ferry ticket at the same time!
September discounts and offers
We all know that vacations in September are cheaper and many people decide to travel in this less chaotic summer month.
What we sometimes forget, however, is that booking early is always advantageous: the closer to the vacation date the booking, the higher the prices because of smaller availability!

Here at Rosselba Le Palme we also provide last-minute offers (if you have not done so, we recommend signing up for our newsletter!), although the more you wait the more likely you are to find no accommodation in the best units, such as our glamping tents, or on the exact dates of your vacations.
This is why it is important to book September vacations early.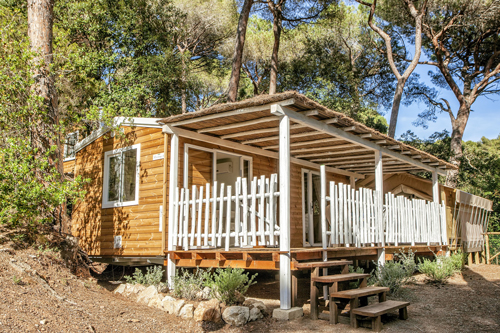 To tell the truth, having a confirmed booking, a date highlighted on the calendar and a countdown of the remaining time is a great satisfaction!
Diving on Elba: a seabed of exotic beauty, "close to your home"

Elba offers many varieties of depths and dives for all levels ... including children!
If you love diving and the seabed is second nature to you, then you recommend skipping to the next paragraph, as what we are going to write will be nothing new to you!

Instead, if you have never tried diving but are curious, fascinated and attracted by the beauty of the seabed, the mystery that certain crystalline waters emanate giving a glimpse of life below, if you are always looking for active vacations, new places to explore, new things to learn, then read carefully because the next lines are for you.