Elba Island: what you need to know before taking a holiday on Elba
Here are our tips to make the most of your trip, including climate and beaches!
A holiday on an island is always a magical experience: the charm of the sea is more powerful than that of a mere seaside resort.
The Island of Elba is no exception and so are its inhabitants, its cuisine, its climate, and its beaches feature an extraordinary mix of Tuscan and island life.
For this reason - and because at Rosselba we care about your holidays - we want to give you some advice on how to plan a holiday on our island and in our camping village.

Scattered advice and small tips to get you organized and to depart already in love with our beautiful Elba.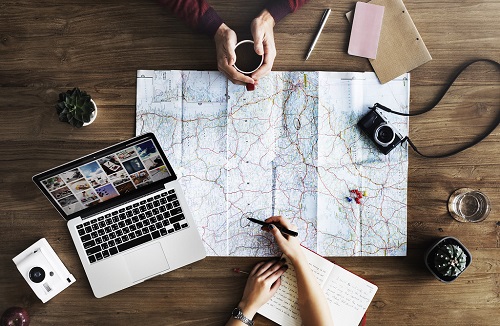 Plan for the ferry
To get to the Island of Elba, ferries depart from the port of Piombino and arrive mostly in Portoferraio. The departures have a frequency of about one every 30 minutes and the journey takes on average 1 hour and a half, depending on the company and the type of boat.

Our advice is to book the ferry always in advance so as not to pay unnecessarily high prices and to have all the departure times available to be able to choose the one that is most convenient for your trip. Do not forget that Rosselba has an arrangement with several shipping companies and that after booking with us you will receive a discount code to apply to the ferry fare.

Just as with an airport boarding, it is also necessary to arrive at least 40 minutes, to one hour in advance, in order to take a ferry. Obviously, as with all travel and boarding, a valid identity document is needed, which must be presented together with the boarding pass at check-in.

If you suffer from seasickness, there are effective remedies that you can request at the pharmacy and some tricks that are worth trying. Choose a spot outdoors and stare at a fixed point in the distance, such as the horizon or the mainland, it is advisable to take the trip on a full stomach, having eaten something savoury and solid, always keeping it light.


Climate and weather
The climate on the Island of Elba is heavenly: the classic maritime climate typical of the Mediterranean islands, with mild winters, hot springs and summers that are never scorching hot.

Wind is also a feature of this island, which is not too extensive, so it is rather easy and fast to travel from one side to the other to find a beach sheltered from the wind and enjoy a day by the sea without being disturbed by the currents.

The rains are scarce and from April to November it almost never rains. This makes Elba a paradise for holidays during the low season: enjoy the first hot days of April and May to go trekking, mountain biking, diving or any other outdoor sport; end of the summer in September and even October, when temperatures drop slightly but the sea water is still pleasant for the last baths of the season.

If you are wondering what to pack, long clothing is always recommended, both for the ferry trip and for more breezy evenings, while during the day you can show off your favourite summer clothes until the autumn!
 
Beach mission
The beaches of the Island of Elba are our passion, read our article if for some reason you missed it. In order to enjoy them at their best here are some tips to be followed.

Rubber shoes for stony beaches: to walk without squirming on the pebble beaches we recommend rubber shoes to protect your feet, to be worn even while bathing ... not only for children!

Mask, fins and snorkel: the sea of Elba is as transparent as the water of a swimming pool; if you want to enjoy the schools of fish that are hiding among the rocks or who will come to swim around you with curiosity, we recommend that you wear at least a mask or a pair of goggles because the spectacle that you will find underwater will be really beyond all expectations.

Watch out for sea urchins: always pay attention to the many sea urchins that you may encounter while swimming among the rocks. Watch out for where you are going!

Plan with the weather in mind: when you decide which beach to visit in the morning, always keep the wind in mind! So, with the weather in mind, choose beaches on the southern side on mistral days and the northern coast in case of Sirocco.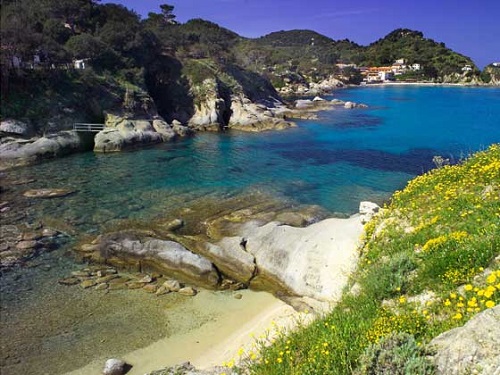 With these simple and essential tips your holiday on Elba will be very well planned and - we hope - without unforeseen surprises.