Italian Rowing Championships on the Island of Elba
On the 21st and 22nd of September they will be held in Rio Marina

While on other islands and sea towns everything fades away at the end of summer, on the Island of Elba September is a month full of events!

As we have already seen there is Elbaman, the competition that attracts triathletes from all over the world tto surpass their limits when it comes to swimming, cycling and running; now we are talking about another beautiful sport that we are deeply connected to: rowing.

This sport has a much longer history and ancient roots on the island of Elba, where the mining society once built the canoes for teams and competitions.
It is easy to imagine how the Circolo Vogatori Riomaresi operates with passion and commitment along with its team, and above all how proud it is to have brought the Italian championships to the island and to its own city.

For the first time in Rio Marina, on the 21st and 22nd of September, the national fixed-seat rowing championships for gozzo boats will be held.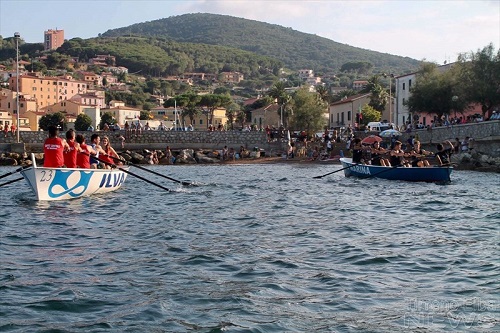 Why stay at the Rosselba Le Palme for the Italian rowing championships?

Here are 5 good reasons to book our special offer for sportspeople and stay at Rosselba le Palme
The competitions will be held in Rio Marina which is less than 10 km from Rosselba Le Palme
We have many types of accommodations available, to suit all needs
Our campsite is very large so we can accommodate many teams, even very large ones, as well as the families of the kids
By booking a stay at the Rosselba you will also receive a discount for the ferry ticket
After taken care of the races, the kids will have a blast with the attractions and services offered on the green of our gardens!